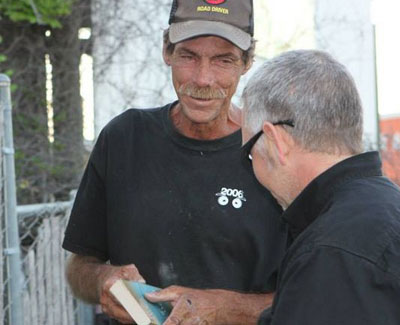 This outreach seeks to bring hope and restore some dignity to those who are many times forgotten or just unseen in our world.
Our homeless outreach is more radical as we go on the streets regularly. We seek to assist this population with a hot meal and some basic needs such as toiletries, socks and blankets. Often times they are in a desperate situation as a result of financial distress, mental health issues, or other struggles.
As a result, they find themselves in an environment where survival becomes a daily priority. While we may not have the solutions to their situations our goal is to let them know that they are not forgotten or invisible. This is the deep heartbeat of The Father's Heart for people as many of us are truly just one or two paychecks away from desperate circumstances ourselves.